Scupper drains provide a means for water to flow off roofs surrounded by parapet walls. We offer thre superior quality cast-aluminum scupper drains with spigot ends that can be coupled to 2", 3", or 4" pipe. They can be installed in two positions: either with the outlet pipe passing through the parapet wall or with the outlet pipe passing through the roof deck. The center of a scupper drain should not be closer than 12" from a corner.
STEP 1:  Install the drain base flush and
apply adhesive to the rubber and the roof.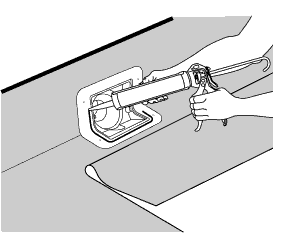 STEP 2:  When the adhesive has dried, apply
Silicone Caulk for EPDM to the drain base flange.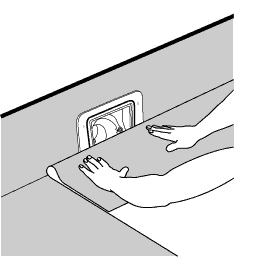 STEP 3:  Adhere the rubber, pressing firmly
into the corner where the roof and wall meet.
STEP 4:  Lift the rubber onto
the wall and press it into place.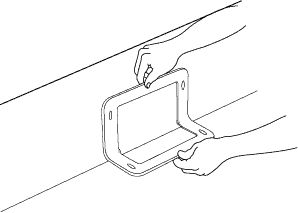 STEP 5:  Trace the opening in the base
and position the clamping plate on top.
STEP 6:  Carefully cut a slit through
each hole in the clamping plate.
STEP 7:  Thread the mounting screws through
the slits and into the base plate flange.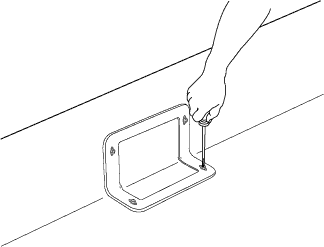 STEP 8:  Tighten the screws securely to
spread the caulk over the base plate flange.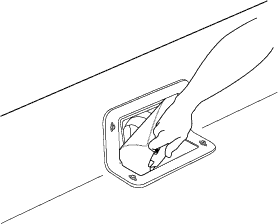 STEP 9:  Cut out the rubber within the
clamping plate, exposing the opening below.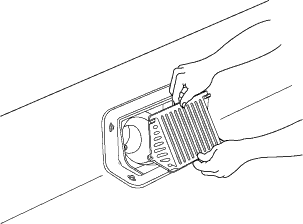 STEP 10:  Position the drain guard unless
it will interfere with the roof covering.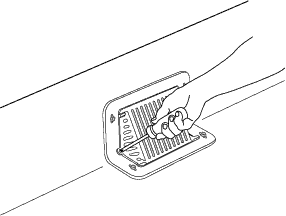 STEP 11:  Secure the drain guard
with the two screws provided.